Living near a large lake, or choosing to visit one during a vacation, has a lot to offer for those who enjoy the great outdoors. With countless activities including boating, swimming, camping, and fishing, these inland bodies of water allow families to escape stress in favor of relaxation and recreation.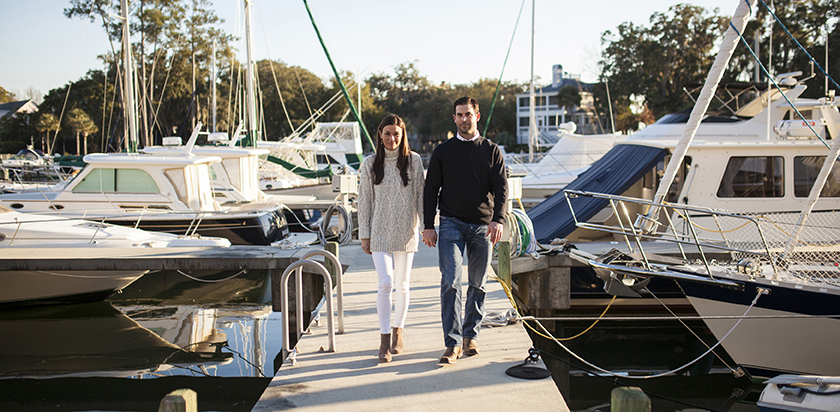 The question is, how should one go about planning such a vacation? If you own a boat or would like to rent one for the duration of your stay, answering this question is actually quite easy. When located on a large lake, marinas offer many services and amenities to make anyone's family vacation memorable.
1. Secure Storage
For those who like to spend a lot of time on their local lake, the boat storage facilities offered by marinas are pretty hard to beat. It may be that a family doesn't have enough space available at home to store their vessel. Others simply choose to skip the ordeal of launching their boat every time they'd like a day on the lake.
For a fee, private boat owners can utilize the safe storage facilities available at local marinas. These families will spend less time preparing and more time enjoying their time on the lake. The storage options for these vessels may include, but certainly not limited to, in-water slips or dry-docks, depending on your budget and frequency of use.
2. Repairs and Maintenance
A long vacation or a season full of days spent on the lake will likely lead boat owners to invest in the regular maintenance and cleaning of their vessels. These regular tasks don't even include the many numbers of repairs that will be necessary in cases of failed parts or body damage.
The knowledgeable staff employed by a marina are prepared to diagnose repair needs, find the right parts for the job, and install those parts, right there along the shoreline of your chosen lake. Additionally, marinas have refueling stations and detail oriented staff ready to return any boat to like-new condition with their detailing services.
3. Recreation
In addition to the activities available in and around a large lake such as hiking, fishing, and swimming, marinas often add other forms of recreation that families find enjoyable. With access to clubhouses, park-like settings, and organized activities, every member of the family is sure to find something to keep themselves occupied.
Restaurants and lounges are also common at private marinas and allow parents and children alike to enjoy great food without cooking or driving miles into town. During the height of the season, some marinas may include boating safety classes designed to keep the whole family safe on the water for years to come.
4. Travel Amenities
Unlike standard boat ramps controlled by government agencies, marinas are able to provide visitors with several travel amenities that just aren't possible on public land. Even the things these areas do include are generally more limited than an established marina. Your length of stay may be closely regulated and operating hours can be much shorter,
Lakeside marinas will allow you to park and utilize their facilities throughout your stay, regardless of its length. Families can find groceries and other supplies and visit the tackle shop to replenish their stores. Those staying many weeks will delight in the access to laundry facilities and well-maintained showers.
5. Easy Access
The best thing about using marina services has to be the easy access they provide. Families can easily launch their vessels on well-built boat ramps and tie them out at any number of floating docks or buoys which are available for both short and long term rental.
Those choosing to moor their vessels for long periods of time often have boat hoists and coded gates at their disposal. These customers can enter the marina and begin boarding when the facilities themselves are closed.
Anyone with a private boat or those who wish to rent one of nearly any size should definitely look into the services and amenities available at the nearby marina. These all-inclusive resorts gained a reputation for providing quality services long ago and they retain it with good reason.