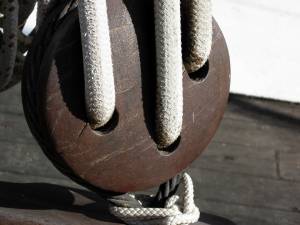 Holiday Harbor is a resort and marina on Shasta Lake where friendliness and service go hand-in-hand. Among the many services we offer, we offer boat slip rentals for all sizes of privately owned boats—from small boats to houseboats. From the vantage point of our marina, guests can enjoy a wide range of lake activities. When it comes to marinas, Holiday Harbor is the place for boat owners to go.
Our Location
Holiday Harbor is conveniently located about one mile off Interstate 5 and about 18 miles north of Redding. We're an easy drive away from almost any city on the West Coast, including San Francisco, Sacramento, Fresno, Los Angeles, Eureka, Reno, and Portland. The Shasta Caverns, one of the most spectacular natural points of interest on Shasta Lake, are right next to us. And of course, we're located on Shasta Lake, which has been named as one of the top 10 houseboating lakes in the United States by national publications.
Holiday Harbor Marina
Holiday Harbor has a wealth of resources for boat owners. Not only can boat owners moor their boats at our marina throughout the year, but they can also rent ski boats, fishing boats, personal watercrafts, towables, paddle boards, kayaks, and canoes. We've got the biggest selection of lake toy rentals on Shasta Lake! Boat owners also have access to our unique Harbor Cafe, where we treat customers to large country breakfasts and all-you-can-eat lunch buffets, and our General Store and Gift Shop, where they can buy fishing tackle, ice cream, snacks, and souvenirs. We also have a handy marine repair shop where boat owners can get their boats repaired, if necessary.
At Holiday Harbor, we've got your needs covered. Moor your boat at the Holiday Harbor Marina on Shasta Lake. We're the friendliest marina on Shasta Lake! Call today to reserve your spot.