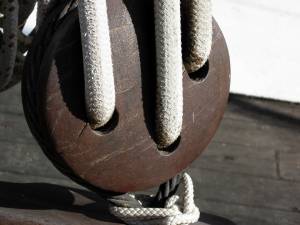 Holiday Harbor is a prestigious resort with a marina on Shasta Lake. It is a reputable harbor for exclusive boat owners, renting out fishing boats, watercraft, paddleboards, kayaks, and ski boats. They pride in having the largest selection of lake toy rentals. Holiday Harbor will always provide their guests with a variety of lake activities.
The guests are assured of having access to their unique selection. There is also a cafe where customers are treated to a big country breakfast. When it is time for lunch, they offer an all you can eat buffet. The cafe also has a gift shop making sure you don't lack a memorable souvenir, accompanied by a general store. There also is a handy marine repair shop where boats can be repaired when deemed necessary.
Location
Holiday Harbor is located near interstate five, precisely a mile off. It is conveniently located a drive from the nearby cities. The cities surrounding the port are Redding, Sacramento, Eureka, and Portland. The marina is surrounded by many unique natural features, making it strategically placed for the best experience. It is also near Lake Shasta, which has been credited to be one of the best ten boat housing lakes in the United States by reputable publications. They offer various activities at the marina, such as:
Fishing
It is usually considered to be a fisherman's heaven vacation. Lake Shasta is a great location for fishing where fisheries are abundantly waiting all year round. The lake has a variety of fish to choose from depending on the month you visit. If your favorite is brown trout, then it is advised to visit between March to May. If your preference is king salmon, you should visit during April and May. If you prefer largemouth bass, visit either June or Oct. Smallmouth bass would be in Sept to Oct, crappie April-May, or bluegill March-May.
Underground caverns
The lake is surrounded by beautiful sites, such as colorful fluted columns and spectacular stone draperies in symmetric folds. The guests will also admire to see stalagmite and stalactite formation covered in shining crystals. Tours are offered 363 days a year during the summer; they are available from 9 am to 3 pm on the hour. They are accessible via houseboats directly across the McCloud's arm from Holiday Harbor.
Shasta Dam
It is regarded as one of the biggest dams in the United States. It is an approximate hour going via a houseboat from Holiday Harbor. It was finished in 1945 and considered one of the highest overflow dams in the world. Free tours have been established these days, depending on status alerts.