Planning a family vacation can be a grueling process. Between all of that budgeting, making reservations, and packing, something always seems to slip through the cracks. It may be something as simple as forgetting the dog's leash.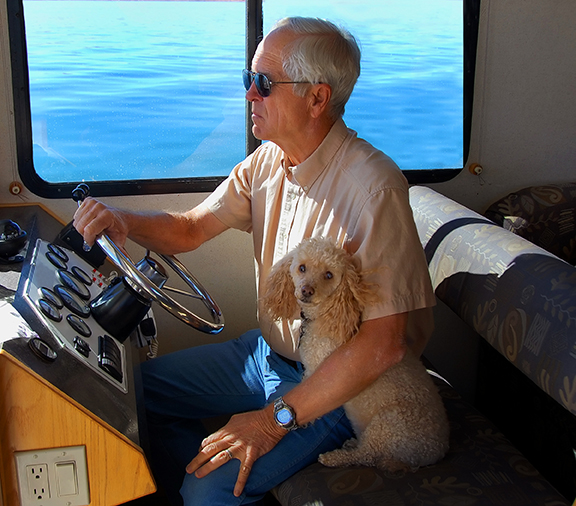 On the other hand, it could be something more expensive and this is likely to derail your good time. For this reason, it is very important for families to be aware of any extra fees that may arise during their houseboat stay on Shasta Lake.
Fuelwood Collection
When it comes to collecting firewood on the shores of Shasta Lake, do not do as the locals do. Contrary to the popular belief of many who live in the area, gathering fuelwood for personal use is not a free-for-all activity and requires a permit.
These permits can be purchased by anyone over the age of 18-years-old at any Forest Service office. Once obtained, remember that the permits do not allow firewood collection on private residential properties as well as Wilderness areas and historic sites.
Campfires & Stoves
Many people are aware of the California regulations requiring campfire permits on federally controlled land. Any property that is controlled by the U.S, Forest Service, National Park Service, the Bureau of Land Management, or a separate private owner makes the obtainment of this permit necessary.
Although these permits are provided free of charge, the danger of wildfire is examined each day during the summer months. Therefore, it is important to review the restrictions each day to prevent a costly fine for the unlawful lighting of fires, barbecues, and camp stoves.
Occupancy Vessels
Title 36 of the Code of Federal Regulations states that all uses of national forest lands, improvements and resources require the obtainment of special use authorization from the agency in control of the area. Due to the greywater discharge of houseboats on Lake Shasta, the vessels must be assigned a permit prior to being launched for use.
Valued at $9,000 and limited to a maximum of 1,098 permits, those wishing to obtain one for their houseboat are in for a surprise. For this reason, new boat purchasers will often buy houseboats that have already been assigned a permit.
Forest Products
The forest area surrounding Lake Shasta offers a great deal of recreation for families on houseboat vacations. The lands are dotted with a host of trails suited to hiking, mountain biking, and wildlife observation.
However, it must be made clear to everyone in your party that the collection of some forest products is regulated by the United States Department of Agriculture Forest Service department. Whether for private or commercial use, the cutting of any tree or the gathering of mushrooms requires the obtainment of a permit and failing to do so can result in costly fines.
Wilderness Areas
Many Lake Shasta vacationers will venture off the water and into the nearby forest areas. Sometimes, finding the most rural of wilderness areas requires families to take a drive, but the beauty they find more than makes up for this bit of travel.
Located just north of Shasta Lake, the Castle Crags Wilderness area does not require visitors to obtain a permit, but many other regulations will apply. As mentioned above, fire permits are needed for the use of any open flame or pressurized cook stove. Be sure that you are well-aware of all applicable regulations before heading into nearby wilderness areas.
Visitors have the opportunity to enjoy a Shasta Lake houseboat vacation without encountering any of the regulations and fees. Simply do the research and make the phone calls to help you decide which activities in which your family would like to engage. In the long run, you will save the time, money, and hassle of failing to follow local regulations.