Spring has sprung! That's the rumor, at least. Though you may not have noticed this as most areas seem to have jumped from the cold months of winter right into the hot days of summer. Even social media is rich with memes and jokes about this phenomena.
Now, as high school students attend prom and prepare for graduation, it's time to start planning those family vacations. Booking your flights, accommodations, and activities, as early as possible will reduce your vacation stress while increasing the fun for your whole family.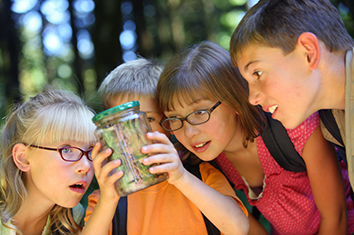 1. Companion Coordination
More than likely, your small immediate family is not the only people joining you on vacation. Trying to nail down the dates for a large group of people is difficult as it is and this hurdle just gets higher as summer quickly approaches. By booking your houseboats ahead of time, your group will have an easier time finding that week or two that works for everyone.
2. Open Dates
Let's face it, there is a peak summer season for family vacations. If your family is choosing to have your vacation during these few short months, it's vital that you make your reservations early. Both flights and special event tickets are released months in advance and quickly disappear.
3. Available Accommodations
Finding the right houseboat to suit the size and activity level of your family is your first step to saving money. Too big and you've overspent. Too small and you'll need to bring other gear with you, such as extra tents. The sooner you can book your vessel, the more likely it will be just what your family needs to have a great vacation.
4. Increased Opportunities
Just as flights and accommodations can fill up fast, so do other fun opportunities. Once you've locked in your vacation dates, obtaining tickets for nearby concerts or those summer blockbuster film releases during those dates is that much easier. Not to mention, the lake toy rentals that can easily be reserved right along with your houseboat.
5. Cancellation Policies
The best reason to book a houseboat vacation as early as possible is that the resort likely has a cancellation period that ends several months in advance of your reservation. All or part of your deposit will be non-refundable if you book your houseboat and other toys after this period ends.
6. Activity Planning
As mentioned above, your family may be interested in some of the events or activities available during your stay. Early reservations will give you more time for research and the subsequent itinerary planning. This time will also allow your family to discuss what you'd like to do so everyone can find an activity they enjoy.
7. Exciting Anticipation
All of the planning and preparation for a vacation can lead to months of excitement, especially for children. You may find that your daughter has packed way too soon, but she really can't help herself. The idea of exploring, swimming, fishing, and attending nearby events will have everyone giddy over your upcoming trip.
8. Budgeting Incentives
Early reservations don't only offer cheaper rates, they can help you clearly define your budget. Booking months before your planned vacation will give you more than enough time to figure how much money you can spend and which activities you will spend it on.
9. Pet Arrangements
The peak summer season doesn't only apply to humans. Unfortunately, our pets cannot just be left to their own devices. Some resort marinas allow pets, but if you are concerned about their demeanor or health, it may be best to board them. Be aware that kennel facilities and pet-sitters book up just as fast as your intended destination.
10. At Home Preparation
The sooner you know when you'll be going on vacation, the sooner you can begin preparing things at home. Packing is a lot less stressful when you have enough time to properly think through things. To top it off, you will have ample opportunity to schedule a vacation hold on your mail. For extended vacations, you may even choose to have your utilities suspended while you are away and save money on all of that otherwise wasted energy.
Before you know it, the "real" summer will be here. The kids will be bored and the heat can make everyone miserable. To combat the summer blues, book that vacation now and look forward to some time relaxing and enjoying some fun activities.