When it comes to booking lodgings for a family vacation it can be all too easy to find yourself in ill-fitting accommodations. Unfortunately, making revisions to your reservation upon arrival is rarely possible and it can be very expensive.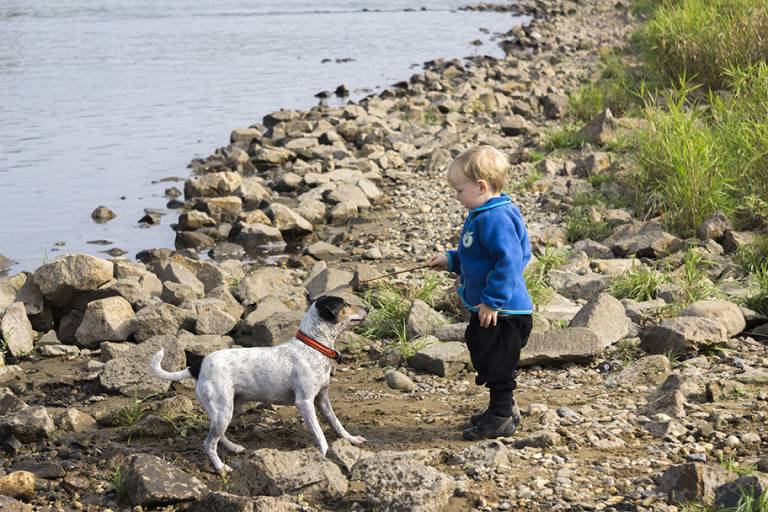 Busy hotels probably don't have another room available, last-minute cancellations are usually non-refundable, and making last-minute arrangements often results in much higher prices versus those that are booked early on. That's why it's a good idea to closely examine your family's needs and wants before making any reservations.
1. Number of Guests
Small families without pets have the easiest time finding appropriate places to stay during their vacations. For the most part, hotels are limited to only four or five people and those that allow dogs will usually require a cash deposit while also limiting the size of the animal.
However, pet owners, nor large groups, are left without a solution to these obstacles. Houseboat rentals allow families to bring along their pets and stick together. Depending on their size, these vessels allow up to 16 people to sleep comfortably.
2. Desired Pastimes
From the simplest of models to amenities you never thought possible, lakeside marinas offer a wide-array of houseboats to fit any lifestyle. Some families may only feel the need to have some space on the boat for eating and sleeping. Others see themselves spending more time in and around their rented vessel.
Those families looking to get out and explore with activities such as fishing, swimming, hiking, and sightseeing, may choose to save a little money by renting a boat with fewer features. Groups who plan on spending more time on their boat usually opt for the vessels that include water slides, televisions, and fancy barbecue grills.
3. Budget
Many factors can affect the cost of a family vacation. From meal-planning to attending nearby events, proper budgeting is the only way to ensure you aren't spending more than you should. Some guests may consider one thing more important than another and be willing to spend more in order to obtain it.
Families that plan on bringing all of the food for their houseboat trip may be able to spend a little more cash to have the model that fulfills their ideal recreation. Conversely, a family interested in also renting extra toys or attending local events may choose a less-equipped vessel.
4. Time of Year
The final factor that can come into play when planning a family vacation is what time of year you'd like to embark on your adventure. This is mostly because different seasons will offer very different types of activities. The summer months are great for swimming and fishing while the off-season hosts cooler weather activities like hiking.
Not only do vacationers find varying activities available throughout the year, they will also find a change in the rates for houseboat rentals. If your family wants the best vessel available on a smaller budget, then summertime may not be your best bet. Consider what your family would like to do and how much you are willing to spend on the boat of your dreams.
Don't get caught off guard by unexpected costs or ill-equipped accommodations on your next family vacation. Sit down and think hard about the amenities you desire, the activities in which you'd like to participate, and the climate in which you'd like to stay before you begin booking your next houseboat rental. After all, it certainly couldn't hurt to be prepared.