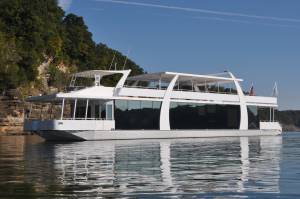 Planning a summer vacation is an exciting task. There are so many amazing places to travel to and explore. The state of California is one exceptionally popular place for people to visit. This is especially true for the region of northern California.
Northern California, particularly the Shasta Lake area, is a mountainous region with forest areas and various lakes and rivers. The summers in this area are fairly hot and sunny, with average highs reaching around ninety-five degrees. Summer nights are night and lows are in the upper sixties and lower seventies.
There are several things to do in the towns that are scattered around the countryside in northern California. Redding, Anderson, and Red Bluff are all popular destinations. Visitors can enjoy a variety of activities, restaurants, and shops within these communities.
This area is also a haven for individuals and families who enjoy the great outdoors. Some of the top destinations for visitors include Lassen National Park, Turtle Bay Exploration Park, Lake Shasta Caverns, Shasta Historical State Park, and Sundial Bridge. These destinations offer a variety of activities to enjoy and areas to explore.
People who enjoy water sports also have the opportunity to engage in different activities. Several types of fishing, boating experiences, and other activities can be enjoyed on the Sacramento River and Whiskeytown Lake. The shorelines of these waterways also offer opportunities to enjoy various activities such as picnics, bird watching, and hiking.
As one of the most popular destinations in this area, Shasta Lake is the third largest lake in the state of California. It has a surface area of around 30,000 acres and a maximum depth of over 500 feet when at full capacity.
Many visitors to Shasta Lake enjoy the available houseboat rentals. These houseboats offer a chance to experience the lake in a unique and memorable way. Fishing, swimming, and lounging in the sun are just a few of the things to do on a houseboat.
The houseboats available on Shasta Lake range in a variety of sizes. The smallest houseboats can typically sleep eight people and have one bathroom. The largest houseboat on the lake can sleep up to twenty-two people and has three full bathrooms. There are also options in between that can sleep anywhere from 10, 12, or even 16 people. The amenities on these vessels will also vary. Most will have air conditioners and satellite television. Some vessels have hot tubs and others have water slides. A few houseboats also offer renters options that include ski boats or jet skis.
The rental cost for these houseboats depend on size, amenities, and length of time being used. Most rentals on these vessels are for lengths of time. Typically the costs range from around $1,300, for three nights on a small vessel, and go up to around $10,000, for a week on a large vessel. There is also usually a security deposit that is provided up from to pay for any damages that may occur.
Vacationing in northern California is a great way to explore the area and make memories that will last a lifetime. Many people enjoy the assorted activities that can be experienced in this area. If you're looking for the perfect vacation, you might consider renting a houseboat and exploring the beautiful Shasta Lake.