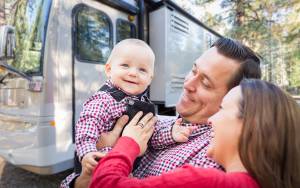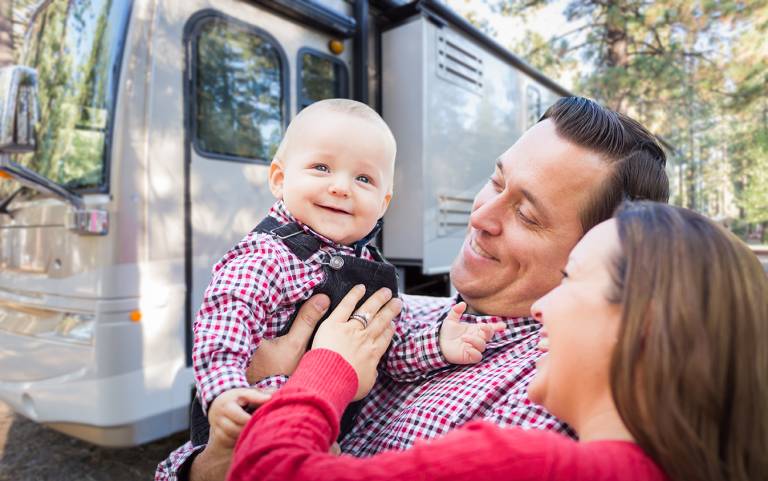 It's time to gas up the RV and go somewhere. The weather is warmer and people are ready to be outdoors. Your family wants to go somewhere with plenty to do. You want a peaceful nature experience. Combine both with RV campground reservations at Shasta Lake.
27 shaded lots with full hook-ups allow you to choose which place directly on the lake suits your mood. Once you've pulled in and set up, you can go and explore all that Shasta Lake and Holiday Harbor have to offer. There are plenty of places to swim, fish, or enjoy a variety of water-sports. Private moorings make it easy to bring your own boat. If you don't have a boat, or you don't want to tow it along, you can rent a boat at Holiday Harbor.
Choose a pontoon party barge that will hold your whole family. Spend the day sunning on the deck or dipping into the waters. If you want some adventure, rent a ski boat and grab a wakeboard or water skis. You could even try ski skiing if you dare. For those in your group who want a little less thrill, there are paddle boards and kayaks for exploring the lake edges and coves. There are fishing boats for rent for the anglers who want to get out to where the big fish are hiding.
The campground at Holiday Harbor also has plenty to do for those who want to stay on dry land. The kids will enjoy the playground in the campground. Take Fido and go explore the trails around Shasta Lake. See the wildlife. You could even go and explore nearby Lake Shasta Caverns – a natural wonder. There are boats that offer dinner cruises on the lake for a romantic evening together.
All of those activities are bound to make you hungry. Who wants to cook on their vacation, though? Forget slaving in the RV kitchen. You and your crew can enjoy a bounty at the Harbor Cafe. Here, huge breakfasts top the menu. Start your day off right. If you went fishing before the sun was up, stop in when you return for a satisfying lunch. The menu has plenty of options or you could choose to eat from the all-you-can-eat salad bar. There is even a deck where you can sip on a cold drink and watch the happenings on the lake.
Finally, when the day is spent, relax. Your RV campground reservations at Shasta Lake ensure you will have a spot to listen to the nightly chorus of tree frogs and water birds. Take a long hot shower in the bath house without running out all of your own water supply. There is an on-site laundry for all of the dirty clothes you accumulate on vacation. If you forgot soap or laundry detergent there is a small general store you can walk to for supplies.
The RV campground on Shasta Lake is waiting for you and your family to come and relax.