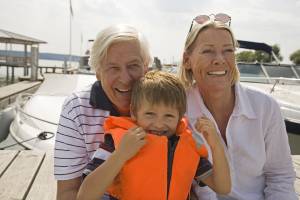 Even though the height of the summer is over, there is still plenty of time to explore the amazing Shasta Lake through renting a houseboat with family and friends. The tail end of the season is a perfect time to plan that last fun summer adventure.
Getting in that last minute vacation may take a little bit of planning, but there are plenty of gorgeous places with amazing landscapes and serene atmospheres that can really give your end of summer vacation a highlight.
Shasta Lake is one of the most beautiful destinations in the California landscape. There are very few places that have as many scenic overlooks, crystal cool water, and beautiful open space like the Shasta Lake area.
Not only that, but one of the greatest opportunities at Shasta Lake is the ability to experience what all comes with renting a houseboat. This will allow you to go up and down the beautiful and serene water and explore its expansive waterways from the comfort of a home-like experience.
Here are a few of the many great reasons why renting a houseboat on Shasta Lake for your end of summer getaway could be perfect for you.
Long Weekend Availability
Renting houseboats to sail on Shasta Lake in California requires a minimum of only three days. This is a great timeline because if you only have a long weekend to get away, you don't have to worry about paying for longer than you can actually use the houseboat.
Amazing Landmarks
Shasta Lake is home to some incredible exploration options for the whole family.
There are ancient Shasta Caverns to explore deep in the hills of the Shasta Lake Area. The whole family will enjoy traversing through these deep caverns and being amazed by the incredible stalagmites and stalactite formations.
The subway caves are also an amazing feature of the land to explore. These cavernous tubes are nearly a third of a mile long and snake into the mountainous regions. The tubes are so big that a huge group of tourists will fit with ample space to explore.
Beautiful Wilderness
The "upper pits" are well known to be the lake's veritable wild lands. This is one of the more remote areas of Shasta Lake and offers beautiful isolation and a peace not found in other places.
There are around three different campgrounds that can only be accessed by boat. This provides even further isolation to enjoy your perfect end of summer vacation spot.
Also the pits are some of the best places on Shasta Lake for bass fishing.
Beaches
Shasta Lake offers plenty of beautiful gravel beaches that provide a myriad of spots for landing your boat. Since there is so much beach area, there is plenty of room for every boater and their family to have space and a wonderful time. With its variety of beaches, unique and ancient landmarks, Shasta Lake is the perfect place to rent a houseboat and enjoy a long weekend away, or getting in that final trip at the end of your summer vacation.