Let's be honest, when you're on vacation, you have no desire to spend hours preparing dinners for your family. You'd much rather be outdoors, enjoying your free time and everything the local environment has to offer.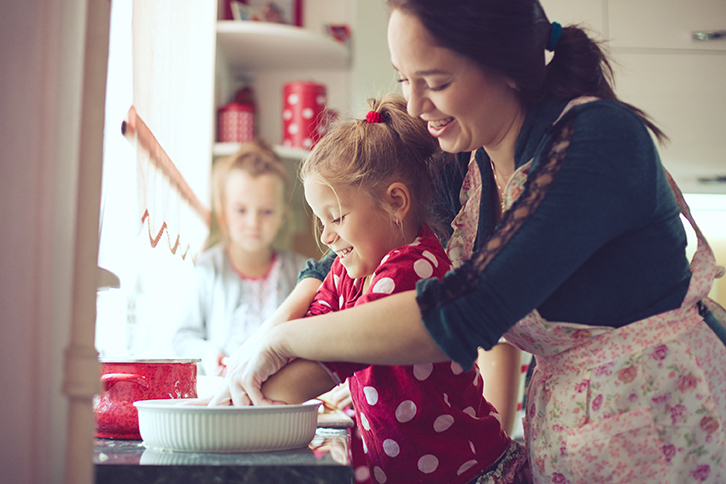 Lucky for you, there are several tricks you can use to decrease your time spent in the kitchen without losing any of the nutrition or flavor you enjoy at home.
1. Write a menu.
Creating tasty dinners that everyone will love, whether at home or during a vacation, can be a difficult task. Someone in your family may even have food allergies, be a picky eater, or require a special diet.
When you begin planning your meals, the very first thing you should do is sit down with your loved ones and create a very detailed dinner menu. Simply consider what will work best for everyone involved, start with the entrees, and add some delicious sides.
2. Shop early.
The likelihood that your RV campground destination will be remotely located is highly probable. It would be a shame to take a break from your vacation just to run into a nearby town for missing ingredients.
The sooner you begin shopping, the more apt you are to remember forgotten items before you embark on your adventure. Start with the less perishable goods and try to finish several days in advance of your departure.
3. Cut it up.
Meal prepping of any kind is often the most tedious and time-consuming aspect of making a great dinner. Determining which ingredients can be chopped, diced, cut up, and mixed beforehand will go a long way to saving you time.
These items can include, but are not limited to, fresh vegetables and meats properly proportioned for each person's needs. You may even be able to pre-cook some items, reducing your time in front of the stove even more.
4. Pre-pack it.
While it is always a good idea to take a few extra supplies, pre-packing many of your dinner ingredients will mean less measuring when it comes time to cook those campground dinners for your family.
Separated steaks, cut vegetables, and perfect measurements of seasonings are easily stowed in small zipper-top bags. Then, when you're ready to cook a particular meal, all you'll need to do is open the appropriate baggies and add them when necessary.
5. Go fishing.
If your family is fond of going fishing, and eating that fish as well, you should plan to do so for at least one night during your stay at a lakeside RV campground. Fresh fish doesn't only taste better than frozen, it also takes up less space in the kitchen of your recreational vehicle.
Do a little homework to determine which types of fish will be available, find the correct lures and baits, and spend a day relaxing. You and your family may be able to catch a whole meal's worth of fish from the shoreline or a boat.
The ease of pre-planning meals for your RV campground vacation doesn't only mean less time cooking during your stay. Forgotten instruments, such as can openers or large knives, will likely set you back. Fortunately, these headaches can be avoided by doing as much as possible at home where you have access to everything you will need.