So you've decided to embark on a Lake Shasta houseboat adventure for your family vacation. Many are aware of the beauty and relaxation offered by a week spent in splendid environments. Not only that, lakeside vacations will help keep everyone entertained and cool during the hottest season of the year. However, many aren't sure what, exactly, they will do with all that free time. The number one suggestion given by houseboat veterans is to take advantage of the many other toys available for rent.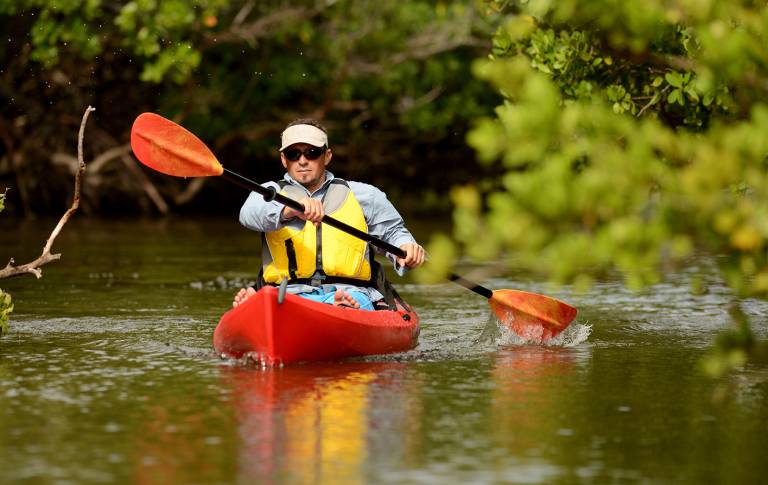 1. PWCs
Personal watercraft, or PWCs, have long been a favorite of adrenaline junkies young and old. These small vessels are fast-moving and easily maneuverable. With little training, operators can successfully whip in and out of small coves. PWCs carry anywhere from one to three riders and perform much like motorcycles do on the road. They also use very little gas when compared to larger vessels and this makes them an ideal choice for adding fun to vacations involving houseboat rentals.
2. Kayaks
While operating a kayak may take some getting used to, most who try soon learn that the graceful ride is difficult to beat. These small, paddle-driven, boats rely on the operator to maintain speed and balance on the water. This fact makes them a solid choice for those hoping to get in a little exercise while on vacation. Small, one-man, kayaks are easily loaded onto the back deck of a houseboat and can be launched from virtually anywhere.
3. Canoes
A summer camp favorite, many fisherman and children jump at the chance to comfortably and safely navigate their local waterways in an old-fashioned canoe. These larger man-powered boats often have space for up to 4 passengers. Not to mention the additional space left over for the family dog, fishing gear, and picnic lunches. Canoes are stable enough to be towed behind any engine-propelled vessel allowing families ample freedom once the houseboat is moored in the cove of their choice.
4. Paddle Boards
Unlike kayaks and canoes, paddle boards have broadened the opportunities available to those wishing to get a little exercise while on the water. Many stand-up paddleboards (SUPs) can hold up to 300 pounds so an adult can take off with Fido or several young kids can wrestle and try the balancing act as a team. These fiberglass boards are easily handled and with enough muscle, they can be stowed aboard a houseboat for transport and dropped into the lake at a moment's notice.
5. Peddle Boats
While a little more cumbersome than other options, peddle boats have always proven themselves to be a family favorite. These tiny vessels are easily operated by the younger generation, giving way to countless opportunities for races on along the shoreline. Parents themselves delight in the hands-free operation of peddle boats as it allows them to keep a good handle on their little passengers.
Having plenty of recreational opportunities available for the whole family is key to a happy, successful, and relaxing lake vacation. The options for added water sport, exercise, and relaxation provided by smaller marina toys make all of those houseboat rentals a lot more fun.