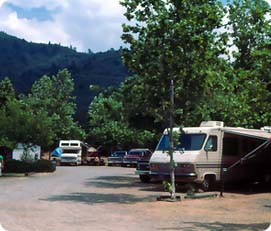 Regardless of whether your family is looking for action, tears, intrigue, or laughs, you can't go wrong with a great travel film. In past decades, Hollywood has loaded couples, families, and yes, even aliens, into RVs and sent them on cross-country escapades. Most of the time, nothing goes right, but just once in awhile, a family is brought closer together or a being from outer space learns the truth about where he comes from.
1. RV
For the biggest laughs in film history, you cannot go wrong with anything starring Robin Williams. In 2006, Williams and his co-stars, including Cheryl Hines and Josh Hutcherson, delighted families with RV. While trying to please his wife and kids with a great vacation, Bob Munro is also trying to keep his job. Unfortunately, the universe works against him in every way possible, but by the end, he has learned what is truly important and embraced his family vacation.
2. Paul
You will either love him or you will hate him, but one thing is for sure – Paul is one of the funniest aliens to ever be featured in a Hollywood movie. After realizing that he is being held prisoner, Paul escapes and hitches a ride. However, the rented RV he chooses is controlled by two sci-fi obsessed Brits who have no problem transporting an escaped alien across the desert. Together, the three of them learn a lot about themselves and each other as they attempt to get Paul to his mothership before they are caught by federal agents and angry fathers.
3. The Long, Long Trailer
No couple in the history of film has done such a comedic job of representing married life in a small travel trailer as Lucille Ball and Desi Arnaz did in the 1954 film, The Long, Long Trailer. As they try to save money for a house, the couple lives and travels around in a beautiful 36-foot, 1953  Redman "New Moon". Little did they know that you shouldn't cook in a travel-trailer while it's moving. Throughout the movie, the couple barely escapes tragedy, death, and the woes of marriage in the most humorous ways possible.
4. Independence Day
You first meet the Casse family at an RV campground and soon the patriarch and drunk crop duster, Russell, takes his three children on a journey in their live-in RV to save the planet before aliens attack. By the end of the film, Russell has sobered up and soon proves himself a true hero by flying straight into the belly of the mothership and destroying it. In the beginning, his kids thought he was crazy, but they as the film progresses, they discover that his stories are true and learn to love the man they had grown to loath.
5. American Nomads
If your family is considering a long road trip or living a life on the move, American Nomads is exactly the kind of documentary you should all see. In this 90-minute film, you will meet a host of characters that have chosen to live their lives as nomads. Adapted from Richard Grant's 2005 book of the same name, the film shares lives of truckers, rodeo cowboys, concert followers, and RV-driving retirees, just to name a few. Along the way, these characters teach viewers what true freedom really is – to roam.
So, for your next family movie night, choose a film that will teach you all that is important. Besides, any one of these films are sure to inspire your family to hit the road and that can only lead to adventure and laughs.